Switching Pick Up Sites for the week
Switching Sites
No More Than Three Site Switches Per Season
We love the site switch feature of our CSA!  
And we hope it adds flexibility to help make CSA work for you!
How it works:
Site Switches are available Friday at 5 pm - Monday at midnight for the coming week.
Example:
So, for example, you normally pick up on Tuesday nights, but you know your book club is going to run late on a particular Tuesday.  On Monday night, you can log into your member account (link) and click the button marked "Next Delivery"....and you choose the site that works for you that week.
(Note: Take care not to click the button marked "Permanent," as this will change your site on an ongoing basis, unless that's what you really want to do!)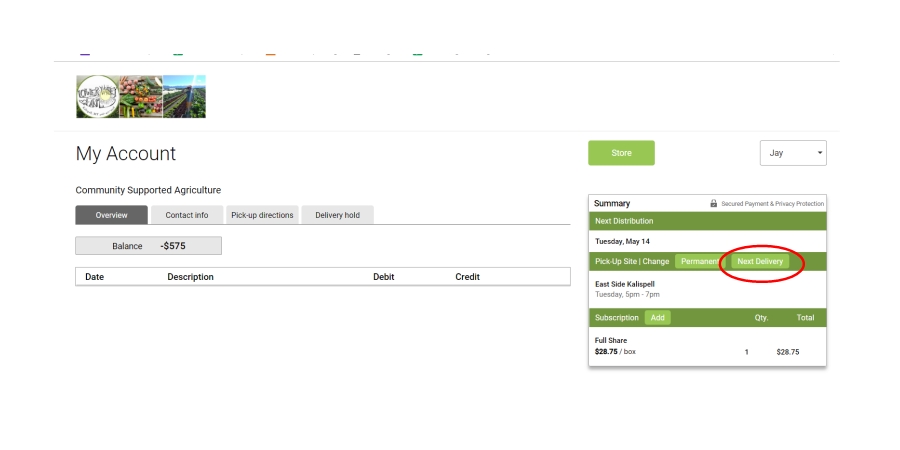 After that week's delivery you will automatically be back at your normal pick-up site.
If making a site switch seems overwhelming or you're afraid you aren't going to do it right, no problem!  Send us an email at [email protected] farm with your first and last name and "Site Switch" in the email heading and we can switch your site for you.  
Just be sure to get it to us by Monday at midnight of the week of delivery.