Basil,Recipes
Storage
Basil leaves can turn black when stored in the fridge or below 45 degrees.
To store for a few days: leave basil in a plastic bag on the counter until using.
To store for a full week; store basil with stems in a small glass jar and cover with a plastic bag, on the kitchen counter.
Prep/Raw
Basil bruises extremely easily. If serving immediately you can cut with a knife. If not serving immediately prevent blackening of the leaves by:
-coating/tossing chopped leaves in oil
-ripping leaves rather than chopping with a knife
-blending with oil and salt
When using as a garnish you can make the dish ahead of time and add the basil before dishing up the meal.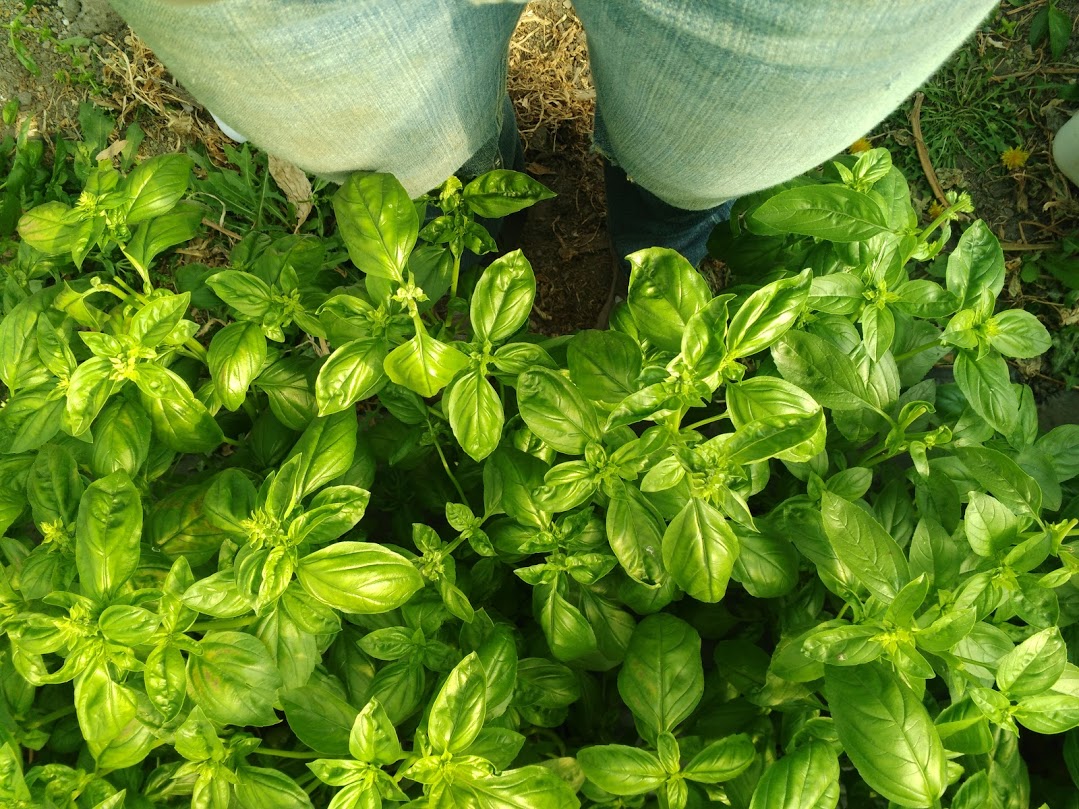 Asian Green Cabbage Slaw with Basil and Ginger .pdf
Fennel and Kohlrabi Salad with Fresh Basil.pdf
Spicy Thai Basil and Red_Green Cabbage Stir-fry (1).pdf
cooking101,saladdressing.pdf
Potato-Zucchini Latkes with Fresh Basil.pdf
Basil–Honey Salad Dressing.pdf