Cucumber
Cucumber season lasts about 8 weeks in our climate; early July - Mid September . Enjoy every week of cucumber season by incorporating more of this crisp refreshing crop in your daily meals.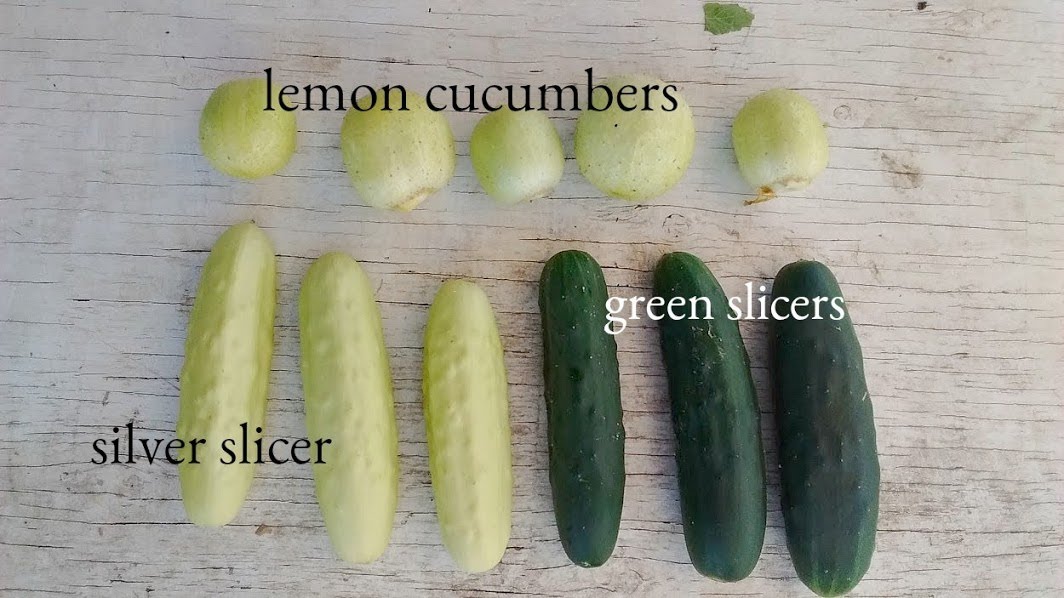 We currently grow four varieties of cucumber; pickling, lemon, green slicer, and silver slicer.
Store in plastic in fridge 1-2 weeks. Peeled/sliced 5 days in covered container in fridge. Peel and slice and store in the fridge for the perfect simple side dish for lunch and dinner or for taking along on a hike or afternoon at the lake.
Cucumbers can go 'beyond' a side dish and take center stage as gazpacho, tzatziki sauce, savory yogurt bowl, cucumber sandwich, cucumber watermelon smoothies, cucumber-mint infused water, quick relish, spiralized 'noodles'. The season is short for cucumbers; it's fun to experiment with this delicious refreshing vegetable.
Small amounts of extra cucumbers make an excellent petite batch of quick pickles.
Easy Tzatziki Sauce The Food Network
Savory Yogurt Bowl Green Kitchen Stories
Watermelon Cucumber Smoothie Live Eat Learn
Almond Butter Cucumber Quinoa Salad Self
Easy Dill Lovers Fridge Pickles Pinch and Swirl
Fridge Sweet Relish Wild Flours Kitchen
Vietnamese Curry Cucumber and Noodle Bowl Foodie Crush
Honey Grilled Pork Banh Mi with Spiralized Pickled Vegetables Foxes Love Lemons
Sweet and Sour Pickle Ferment.pdf
Greek Tzatziki Sauce with Fresh Dill.pdf