Arugula, Recipes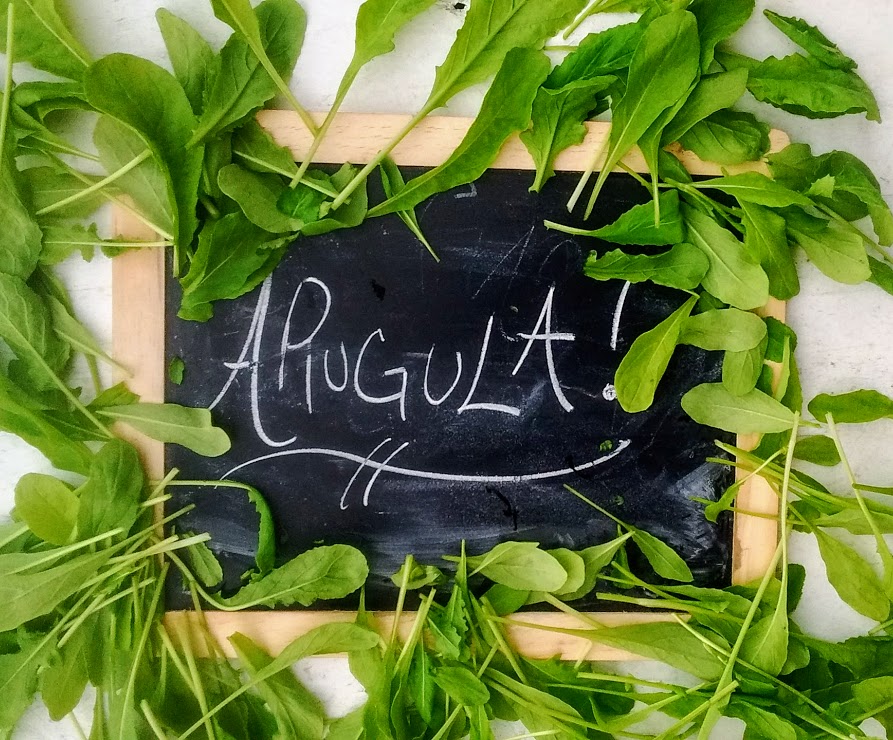 !ARUGULA!
Here's our little consolation prize for having to wait until July for tomatoes and only getting sweet corn for a week out of the summer. Arugula can grow here as a multi-season crop.
(insert clouds parting and Hallelujah Chorus)
Seven Ways to Use Arugula You May Have Never Thought Of Before
1. B.A.P. okay not as catchy as the B.L.T
The Bacon, Arugula, Pear Sandwich on Toast with just a little bit of Mayo....
...Watch Out B.L.T...There's a new B.A.P in town!
2.Arugula, Sharp Cheddar, Thinly Sliced Radish Eggbake
3.Bed of uncooked arugula topped with hot foods
This will wilt the greens just ever so slightly and deliciously. One of my favorites is a bed of arugula with steamed potatoes, roast beef, and stir-fried greens.
4.Arugula Pesto
5.Sauteed Arugula (it reduces ALOT!)
6.Arugula/Rahish/Gouda Grilled Cheese
7.Arugula Topped Pizza, finely chop a few handfuls of arugula and rub with oil. Top during the last two minutes of cooking a pizza.
More Arugula Recipes:
Arugula, Pear, and Blue Cheese Salad With Warm Mustard Vinaigrette The Kitchn
If you just made that salad, and still don't like arugula, it's official...you will never like arugula.
Sheet Pan Chicken with Arugula, Figs, and Bread Salad Food 52
This is a phenomenal combination of flavors for a special meal. AMAZING!
Arugula Breakfast Salad Dishing Up The Dirt
Phew! I'm not the only one who eats arugula salad for breakfast.