Bok Choi, Baby Bok, Tatsoi
Tatsoi Baby Bok Bok Choi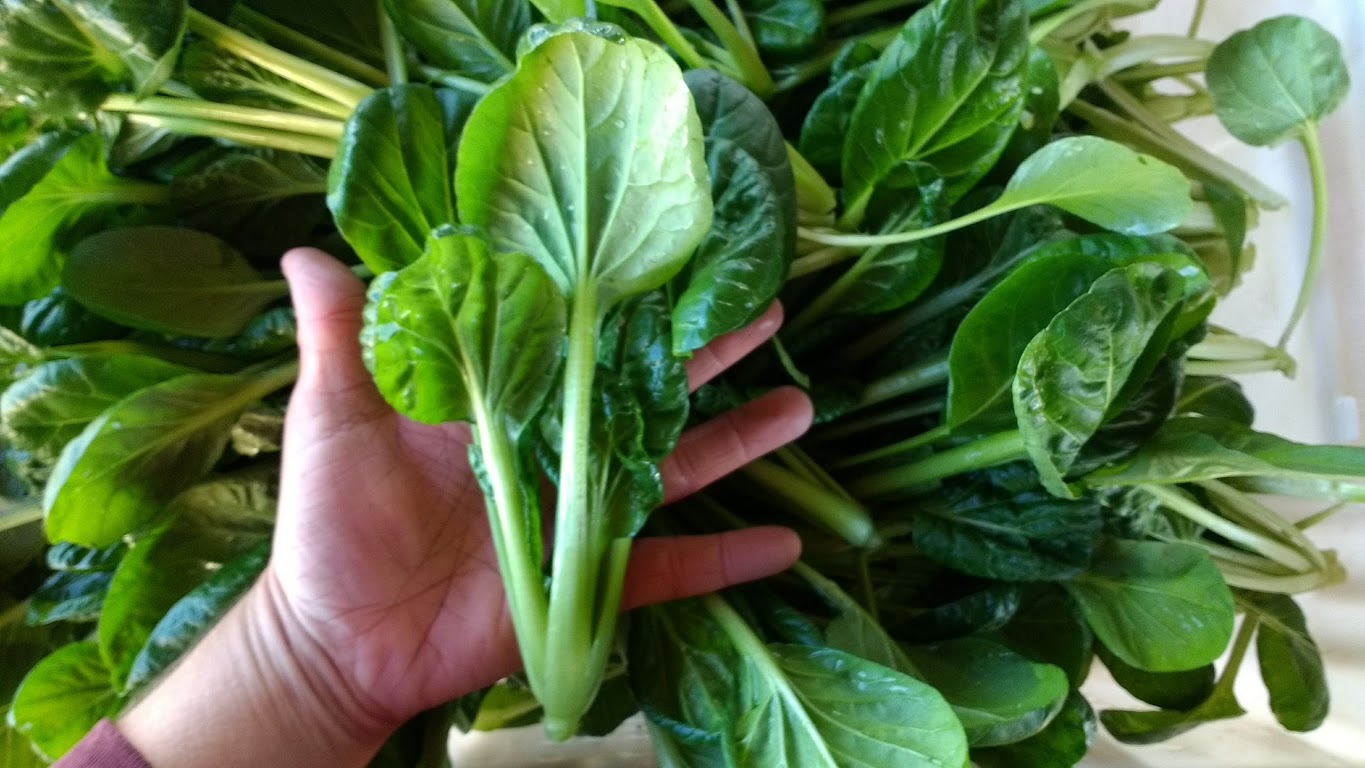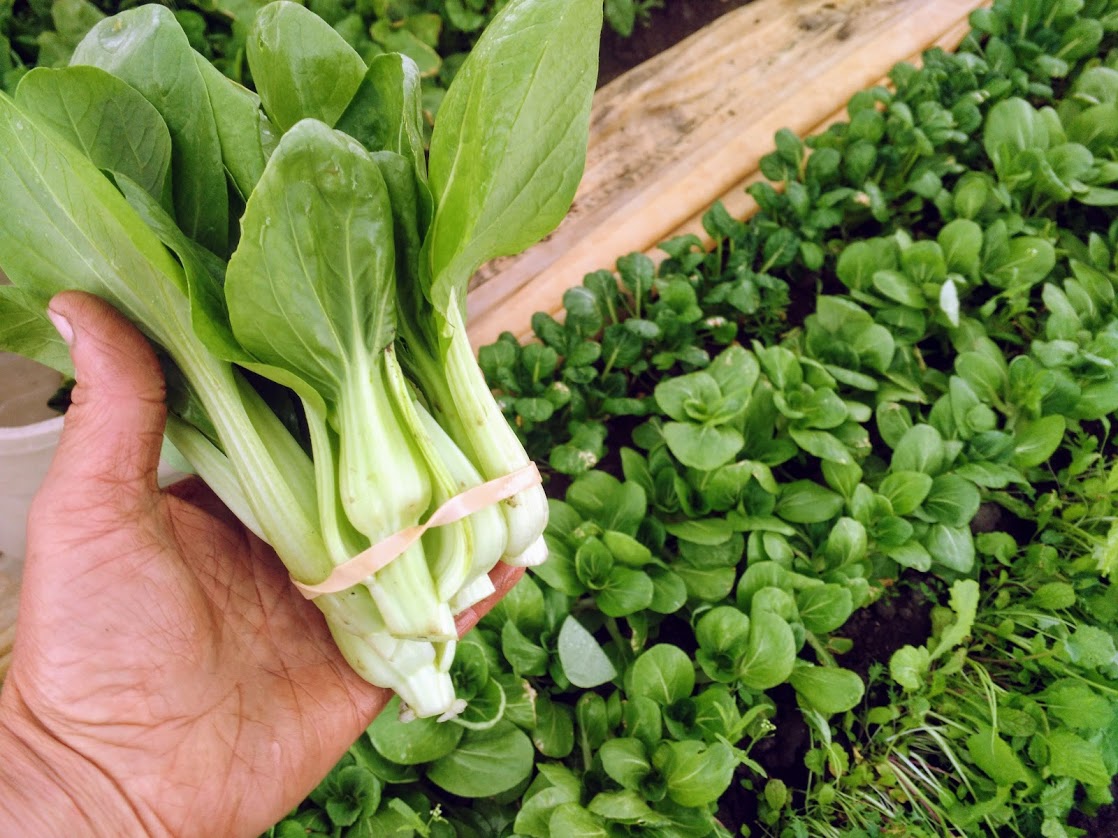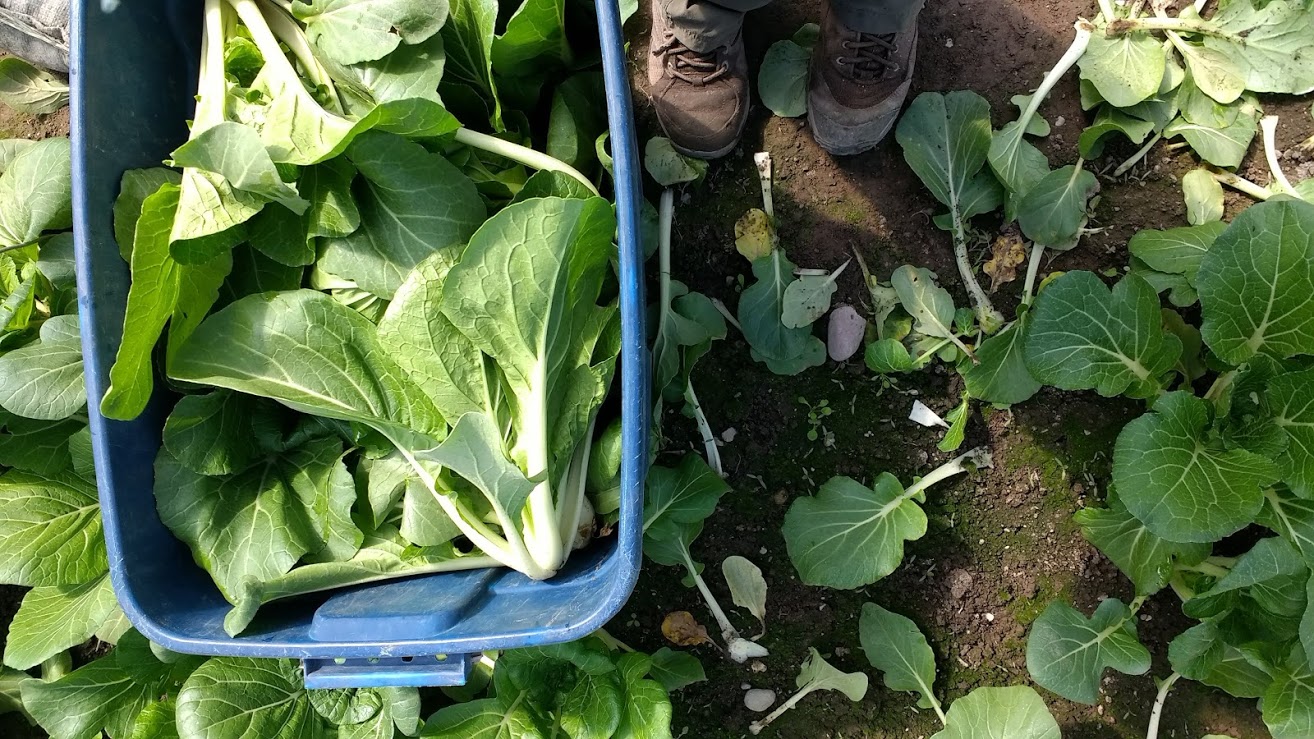 All can be used interchangeably and are good mixed together.
Edible from Tip to Tail - both the crunchy white stems and leafy greens are delicious!
Make into a stir fry or just saute on it's own.
Enjoy this harbinger of Early Spring while it lasts; it bolts at the first whisper of summer so we only grow it in spring and fall.
Bok Choi, Apple, and Carrot Slaw Martha Stewart
We don't usually have carrots in season at the same time as bok choi, try subbing hakuri turnips or radishes.
Grilled Baby Bok Choi Tide and Thyme
Spicy Sesame Bok Choi Pinch and Swirl
Cooking 101,Bitter Greens.pdf
Kale and Bok Choi Salad.pdf
Sauteed Asian Greens With Simple Cesear.pdf
Pasta With Wilted Tatsoi in Parmesan Butter.pdf